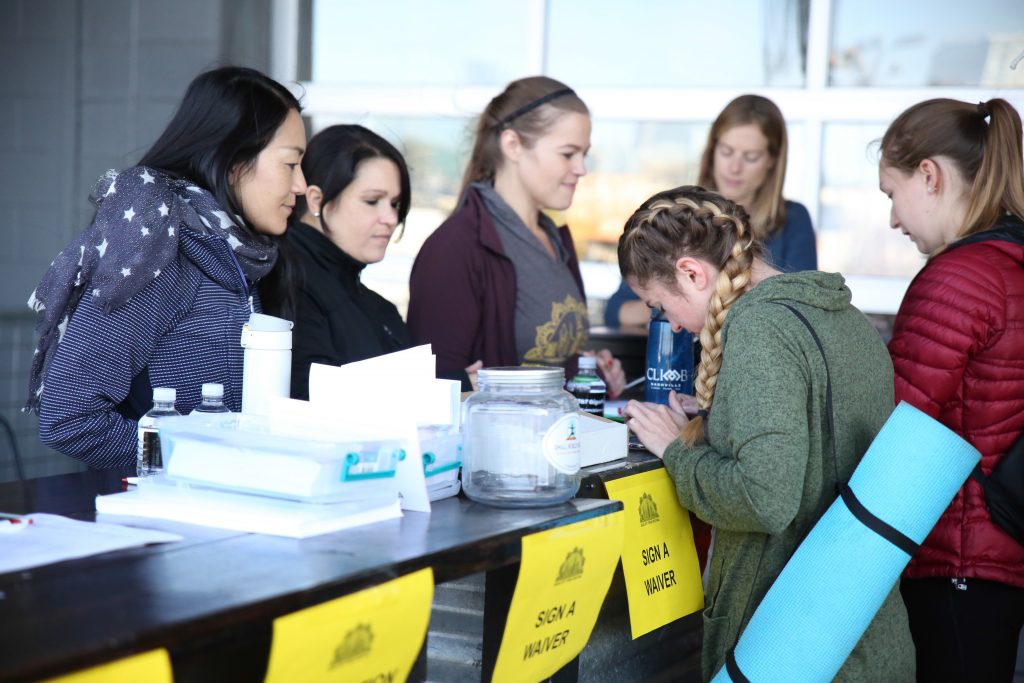 Volunteers
Resources for volunteers
Thank you for volunteering with us! Time is our most limited resource, and we are so grateful that you're spending some of it in support of our mission.
Karma team
We're looking for dedicated yogis to help ensure that the Community Studio is clean and thoughtfully cared for. Join our Karma Team and enjoy unlimited yoga classes at the studio.
Volunteer with us
Interested in other ways to volunteer with Small World? We have several ways you can contribute your time.
Phone-a-thon
Event support
Hanging flyers