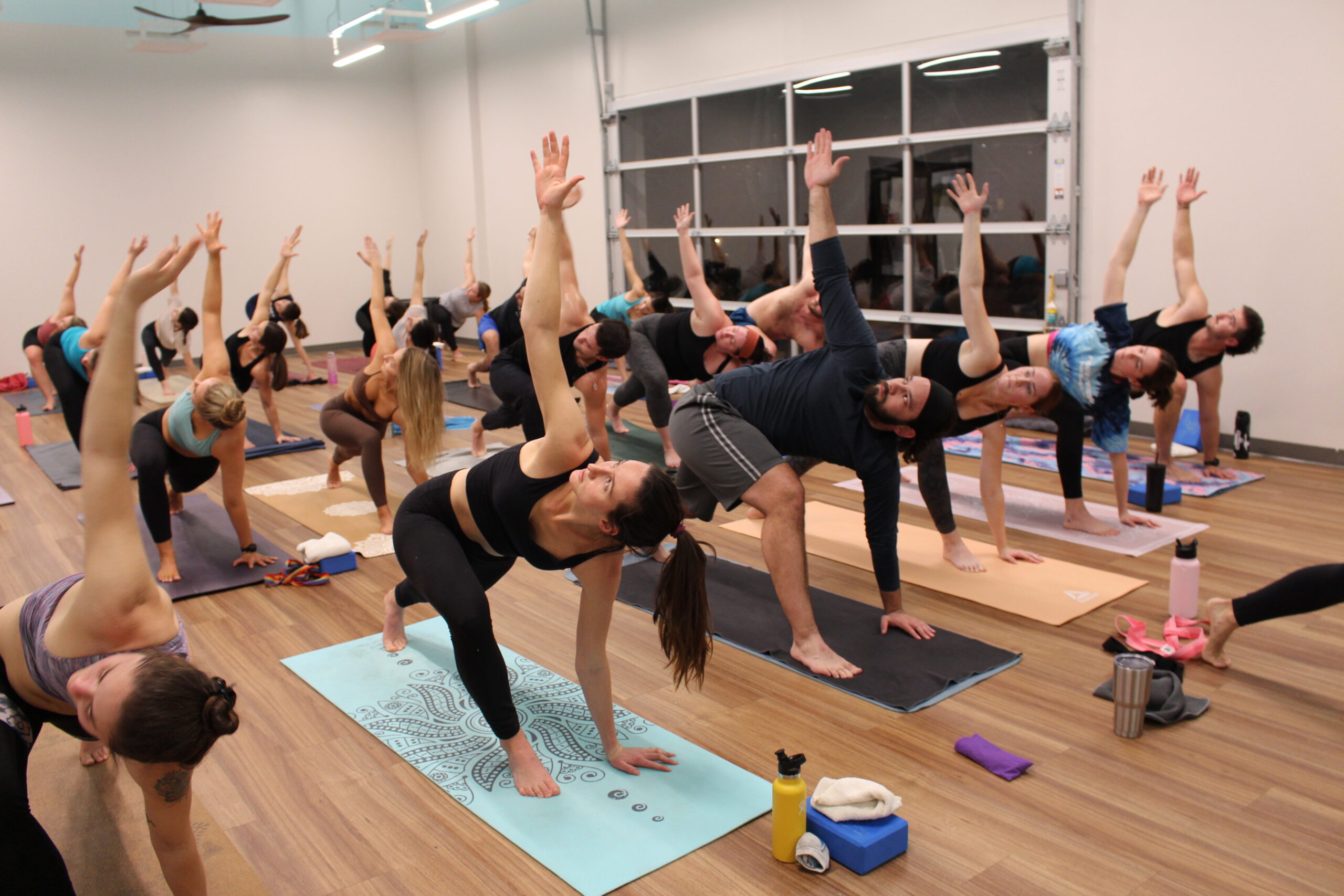 About the Studio
The most accessible yoga in town.
A full boutique studio experience at a fraction of the cost
The Small World Yoga Community Studio is Nashville's first and only nonprofit donation-based yoga studio. When you pay for a class here, you directly support our mission to increase access to yoga. You are helping us get free yoga at community centers, prisons, schools, recovery centers, homeless shelters, libraries, and more.
All classes have a $10 suggested minimum donation, with the option to donate more if you are able. You're getting a full boutique studio experience at a fraction of the cost of a drop-in at other studios, and your money goes to a worthy cause.
The majority of our studio classes are heated Baptiste-inspired power flow classes. The schedule also includes non-heated deep rest (restorative) classes. Every class is open to all levels of students, ranging from beginner to more advanced practitioners.
Have a question? Visit our Studio FAQ!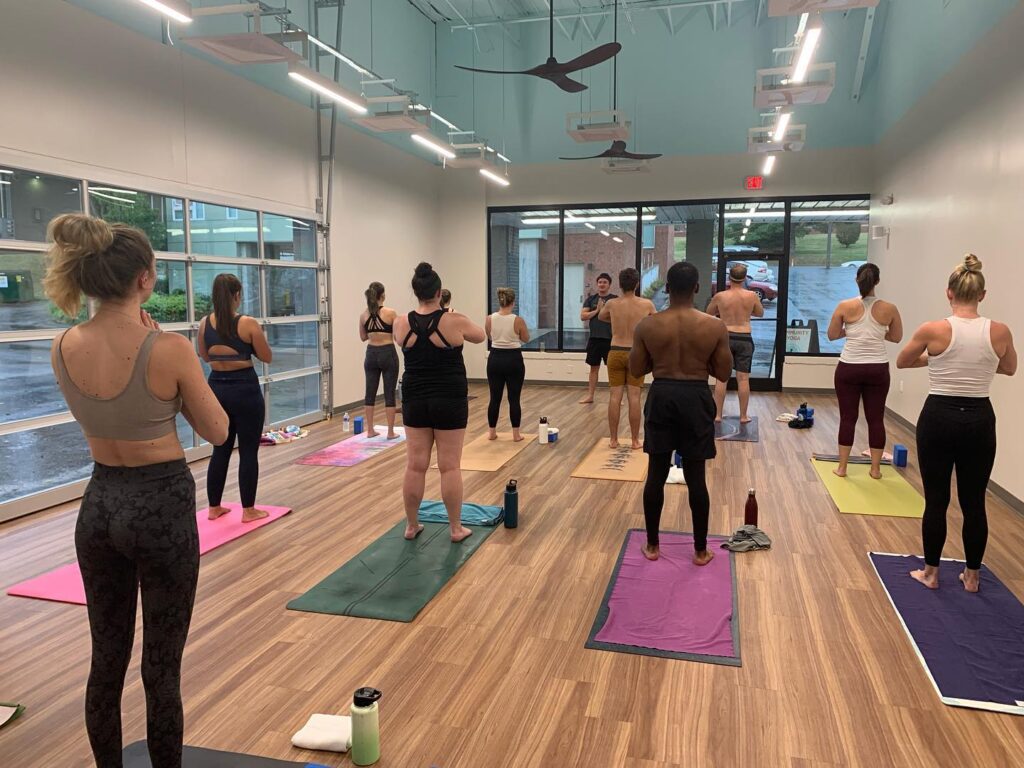 Class Descriptions
Power Flow
In this powerful and energetic style of yoga, students move from one pose to the next while connecting their breath to their movements. The class is heated to 95 degrees and caters to all levels from beginner to those who are more experienced. This style incorporates regular sequences that become familiar to students, but offers variations to modify, intensify or challenge the body by altering the pace or duration of poses, and the frequency at which they are repeated.
DEEP REST
This unheated, gentle, and slower-paced, restorative-style class is designed to stretch tighter areas and leave you feeling relaxed. We provide props like blocks, bolsters, and blankets, but if you have these props at home, please bring them; we often run out since this class is so popular!
YOGI BEATS
In this music-inspired class, we mix creative vinyasa flows with rhythm-based exercises and movements to give you a full workout and a greater connection to your physical body and its natural rhythm. Class is gently heated.
UNHEATED POWER FLOW
This unheated class is designed to deliver a powerful vinyasa flow where the student will build their own heat through breath and physical awareness. This all-levels practice cultivates focus, alignment, stamina, and flexibility.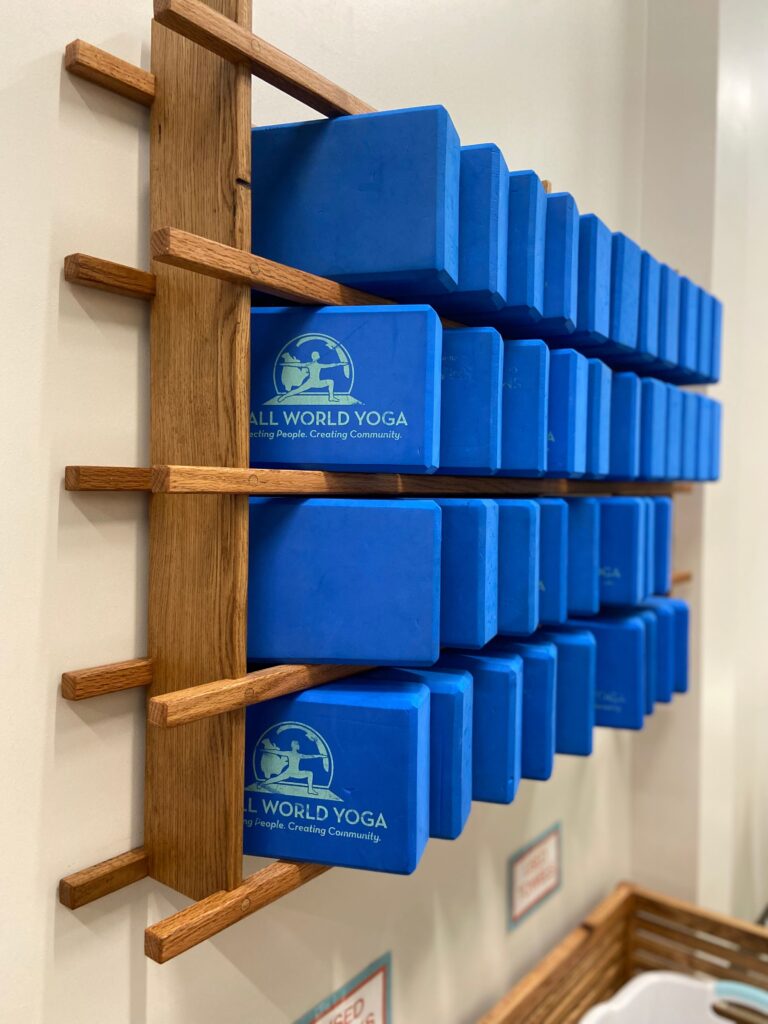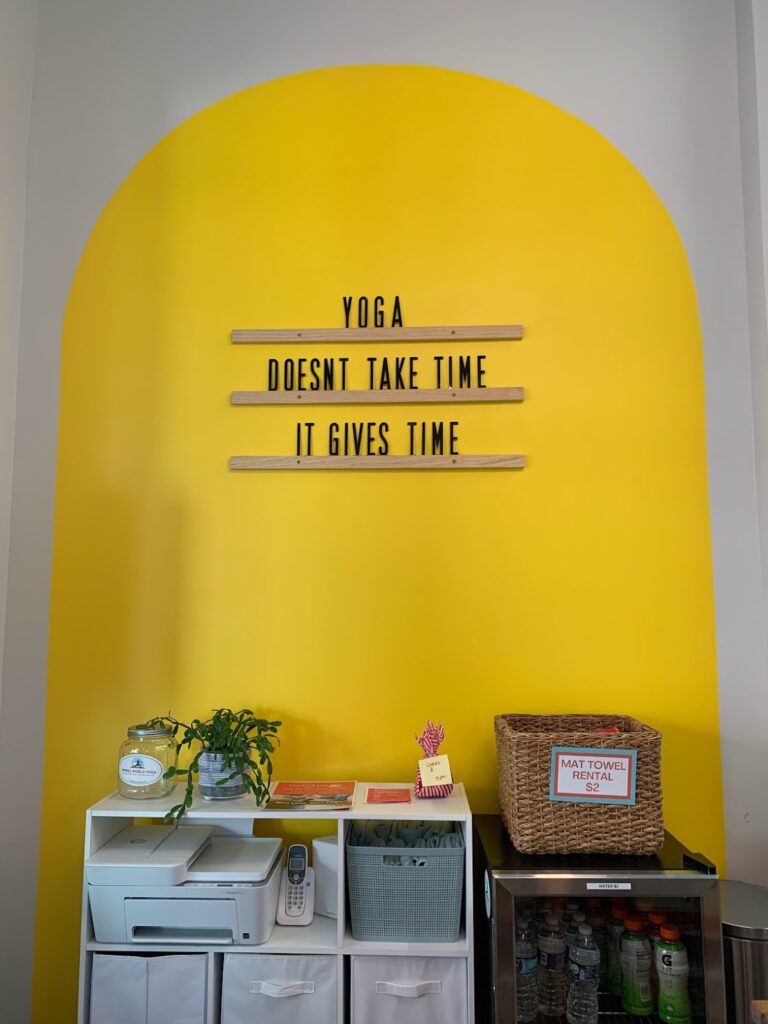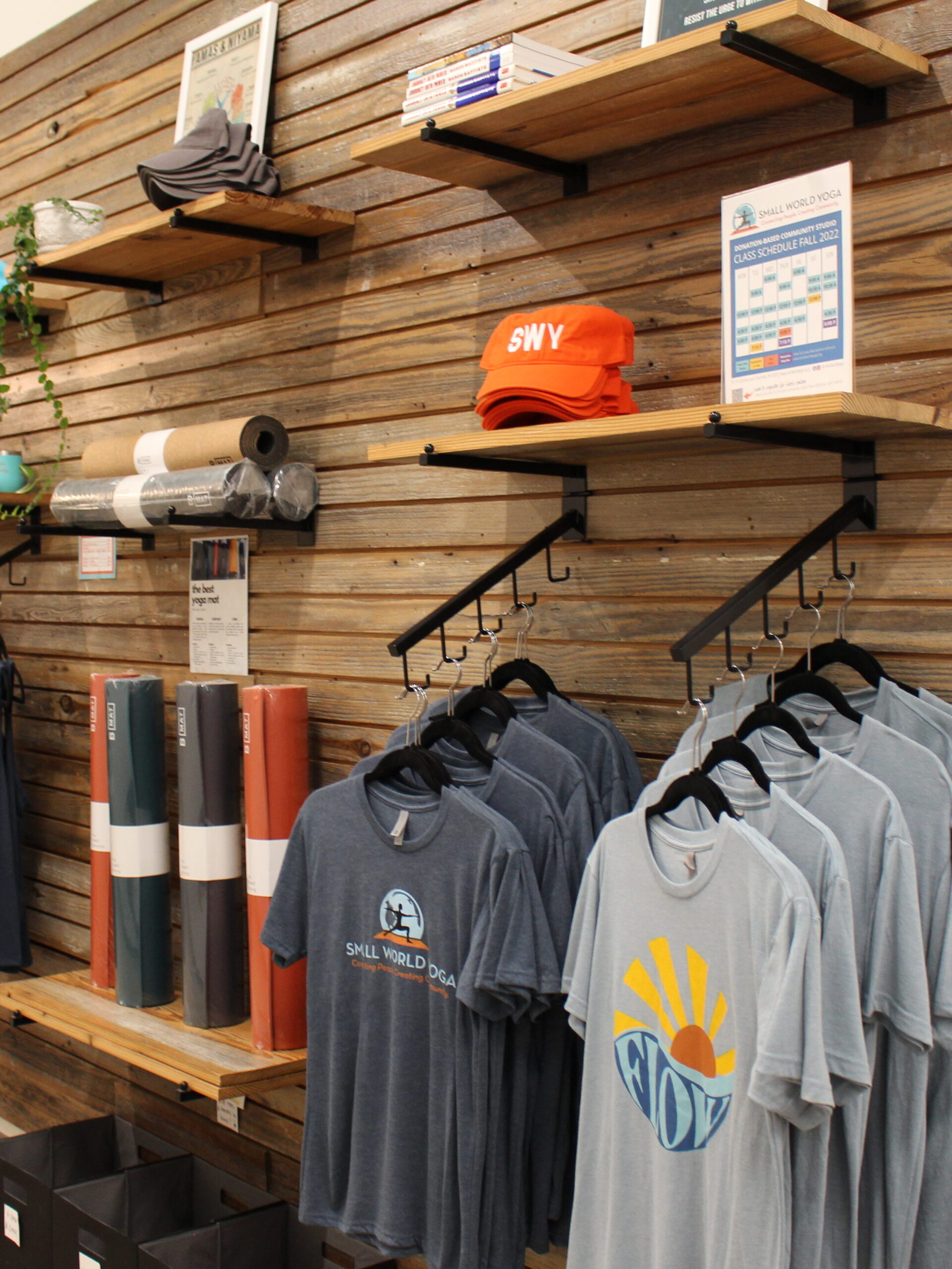 Studio Pricing Options
Drop In
Make a one-time donation of $10 (or more!) to attend a single studio class.
Class Packs
Purchase a certain quantity of classes. The more you buy, the more you save!
Unlimited
Purchase a one-month or annual membership and take unlimited classes!
Class Packs
| Class Pack | Price | Price per Class | Expires |
| --- | --- | --- | --- |
| 5-Class Pack | $50 | $10/class | after 3 months |
| 10-Class Pack | $90 | $9/class | after 6 months |
| 20-Class Pack | $160 | $8/class | after 6 months |
| 30-Class Pack | $210 | $7/class | after 9 months |
| 50-Class Pack | $300 | $6/class | after 12 months |
Buy more classes, save more money!
Unlimited Memberships
We offer an auto-debit option at $99/mo that gives you the following perks:
Unlimited yoga
15% off official SWY merchandise
15% off workshops (some restrictions apply)
One FREE guest pass per month (new students only)
Free mat and towel rentals
This option is a 12-month agreement and requires 30 days' notice of cancellation.
We also offer one-month and one-year memberships. The one-month membership is $110 and gives you access to unlimited classes for 30 days. The one-year membership is $999 and gives you access to unlimited classes for one year.
At Small World Yoga's Community Studio, be a part of something bigger than yourself.