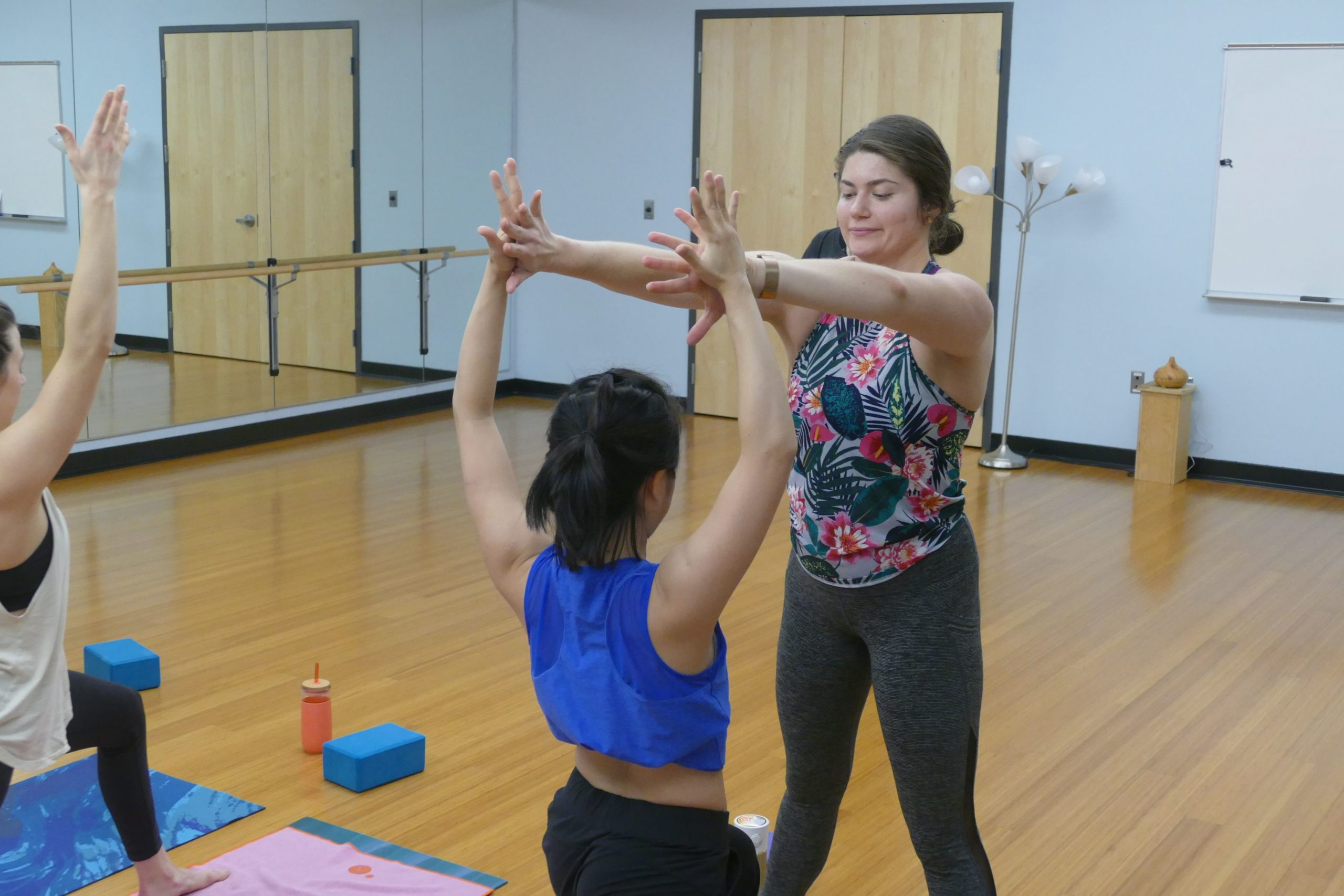 Private Classes
Do you have specific health goals? Want to avoid large class sizes? Looking for a fun way to exercise while you're in town? Then a private yoga class or event might be what you're looking for!
Individual Privates
A private class is a great way to get yoga tailored specifically to your needs. This option is for people who want to ask questions in the moment, get one-on-one consultation, practice with injuries, or work on a specific pose or sequence.
We offer private classes in our studio space or we'll meet you at a location of your choosing. You can request a specific teacher from our team of 100 teachers, or we'll select one based on your specific needs. We'll create a class designed just for you!
Group Privates
Bachelorette Parties & Weddings
We would love to be a part of your special day and wedding festivities! Yoga is a great way to kick-start a fun day on Broadway by bringing in high energy, or a way to de-stress from wedding planning by offering a centering, grounding session before the day gets going.
We offer one- to two-hour classes with one of our certified instructors and with private access to our studio space. Classes can be gently heated or unheated. We'll also come to you if you have a space you'd like to use.
Office & Corporate Classes
Bring yoga into your office culture! Yoga has been proven to help reduce anxiety and stress and stretch areas of the body that often get tight in an office environment, like your hip flexors and neck.
We offer one- to two-hour corporate classes with one of our certified instructors in our studio space or at your workplace. We can design these classes so employees don't even need to change out of their business attire to participate.
Rates:
Individual Private: $75+ for 1 hour (on-site or off-site)
Group Private: $150+ (on-site)
$225+ (off-site)
Be sure to contact us for specific pricing options. As always, these events support our mission to connect people and create community through yoga.